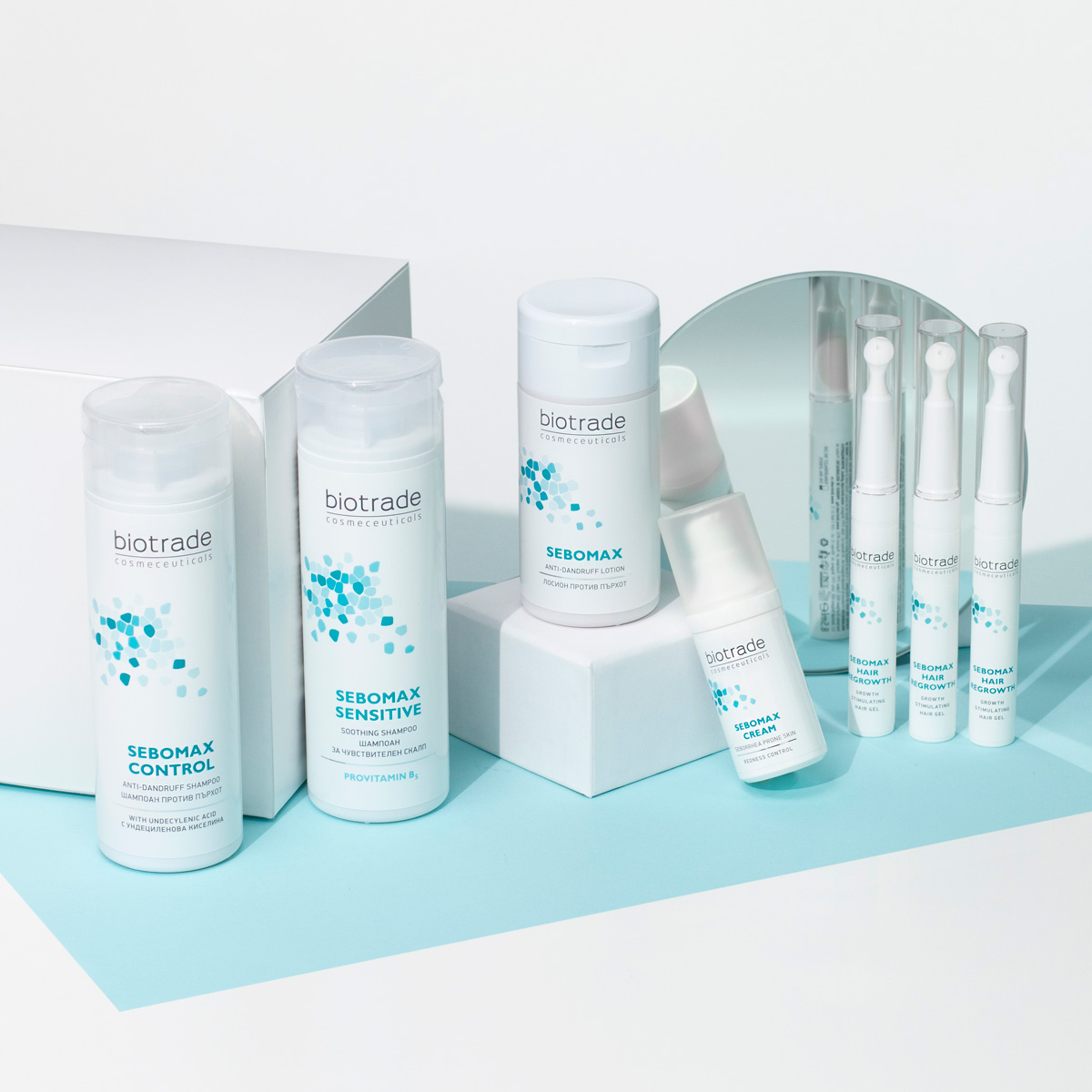 Sebomax Sensitive Soothing Shampoo
200 ml
For a sensitive and itchy scalp
For all types of hair
For everyday use by the entire family
Soothing shampoo for a sensitive, itchy and flaky scalp.
Its dermatological formula contain specially sellected ingredients, which makes it suitable for people with hypersensitive scalps.
Contains menthol and dexpanthenol with a calming effect and vitamin E with a strong antioxidant effect.
Effectively washes away accumulated sebum and impurities and soothes the unpleasant itching of the scalp.
Suitable for everyday use by the entire family.
Suitable for:
Sensitive scalp
Any type of hair
Irritated, itchy and flaky scalp
Effect
Soothes itchiness
Removes excess sebum from the scalp
Soothes the scalp
Does not cause allergies
How to use
Apply a small amount of shampoo on wet hair and massage into a gentle lather. Rinse thoroughly with warm but not hot water.
The recommended use of the shampoo is 2 to 3 times a week.
Ingredients
aqua, cocamidopropyl betaine, lauryl glucoside, coco glucoside, panthenol, tocopheryl acetate, sucrose cocoate, sorbitan sesquicaprylate, phenoxyethanol, menthol, benzoic acid
Active Ingredients
Menthol – soothing and cooling effect
Panthenol – stimulates cell regeneration, has a calming and anti-inflammatory effect
Vitamin E – anti-inflammatory and antioxidant action; increases the protective function of the skin and reduces transepidermal water loss; improves its elasticity
Coco glycoside / Lauryl glucoside / bio glucoside – biodegradable cleansing ingredient
The product is hypoallergenic.
Does not pollute the environment.
Free from
Parabens

Sulphates

Cruelty Free