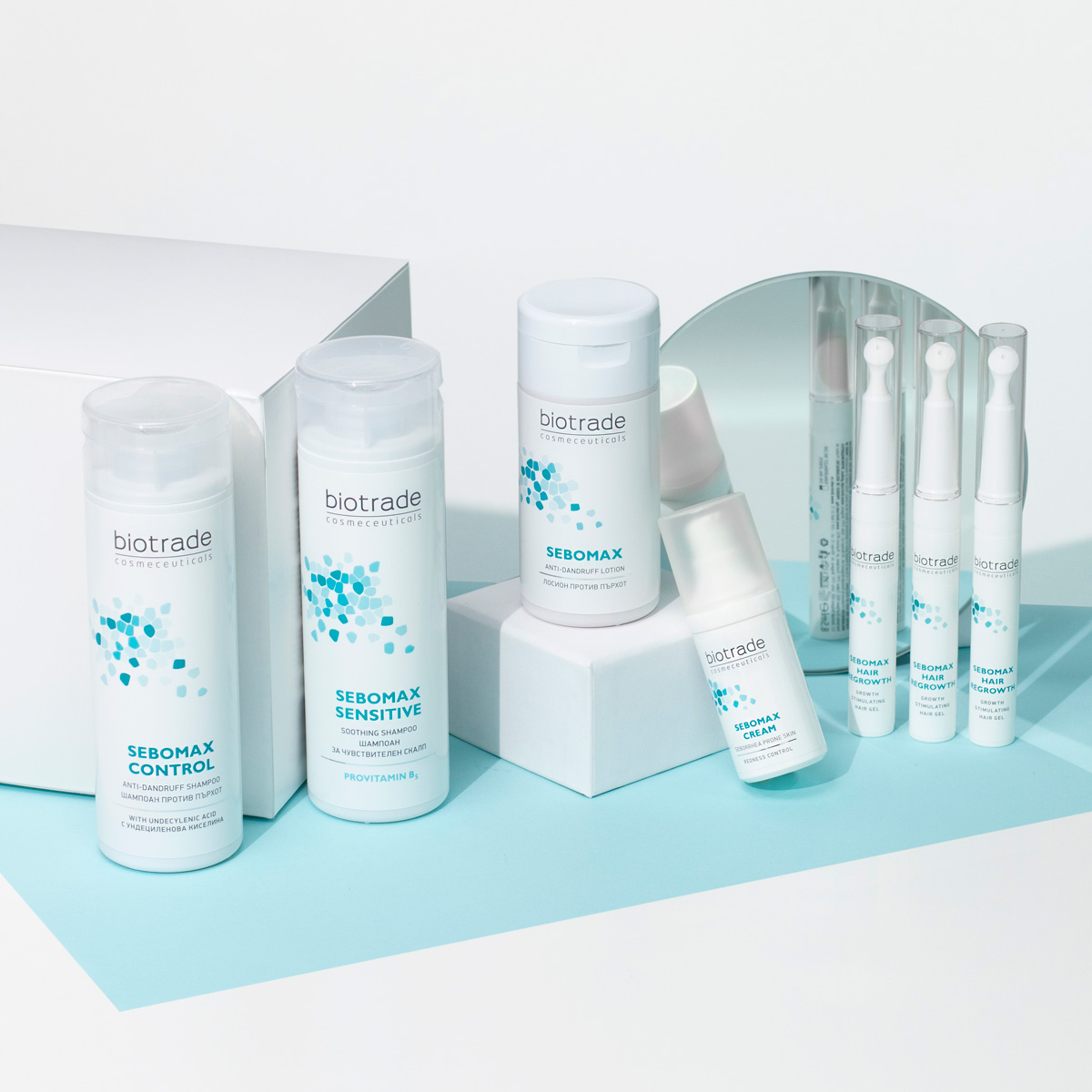 Sebomax Hair Regrowth Stimulating Hair Gel
3x8,5 ml
For thinning hair and alopecia on the beard and scalp
Stimulating hair growth gel for thinning hair and alopecia on the scalp and chin. The Capsaicin – an extract from hot peppers, activates the natural life cycle of the hair, improves microcirculation in the scalp and strengthens the hair follicle.
Suitable for:
Thinning hair
Alopecia
Beard and scalp
Effect
Activates the natural life cycle of the hair
Improves the microcirculation in the scalp
Strengthens the hair follicle
How to use
Squeeze the soft part of the applicator gently between your fingers until a drop the size of a pea forms. Apply it on the scalp and massage with the applicator until fully absorbed.
The amount is enough for an area of about 5×5 cm.
Use the gel 1-2 times a day for a minimum of 90 days.
Important:
When washing your hair, ensure the product does not touch your eyes and mucous membranes!
Ingredients
aqua, propylene glycol, peg-40 hydrogenated castor oil, polyquaternium-37, phenoxyethanol, menthol, capsaicin
Active Ingredients
Capsaicin (capsicum extract) – has a stress-relieving effect and is the most powerful stimulant of the hair follicle
Menthol – soothing and cooling effect
Free from
Parabens

Sulphates

Cruelty Free