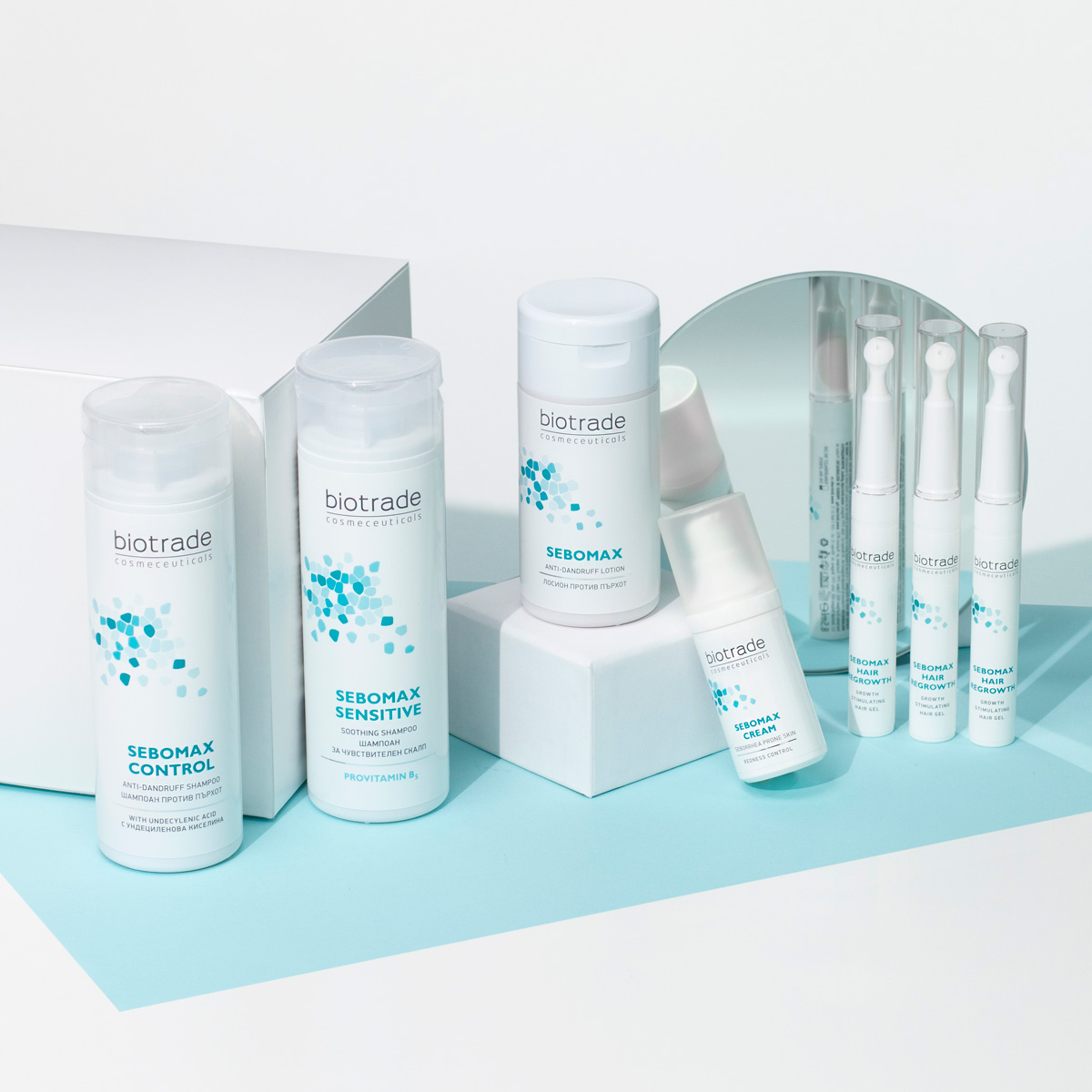 Sebomax Control Anti-Dandruff Shampoo
200 ml
For dandruff, itchiness and flaking of the scalp
For all types of hair
Sebomax Control shampoo is a dermatological formula with a strong anti-dandruff effect. Gently removes dandruff and impurities and restores the protective function of the scalp. Regular use ensures lasting protection against dandruff, itching and flaking of the scalp.
Suitable for:
Treats dandruff
Soothes the scalp and the itchiness
Effect
Removes dandruff
Soothes the scalp
Relieves itchiness
How to use
Apply the shampoo on wet hair and massage into a gentle lather. Rinse thoroughly with warm but not hot water. Recommended use – 2-3 times a week.
For best results and long-lasting dandruff control, combine with Sebomax Anti-Dandruff Lotion.
Ingredients
aqua, cocamidopropyl betaine, lauryl glucoside, coco glucoside, sucrose cocoate, sorbitan sesquicaprylate, piroctone olamine, undecylenic acid, phenoxyethanol, parfum
Active Ingredients
Octopirox / octopirox – antifungal action that limits the division of epithelial cells on the scalp, removes dandruff and prevents its recurrence
Undecylenic acid – an antifungal agent
Coco glycoside / Lauryl glucoside / bio-glucoside – biodegradable cleansing ingredient
The product is hypoallergenic.
Does not pollute the environment.
Free from
Parabens

Sulphates

Cruelty Free