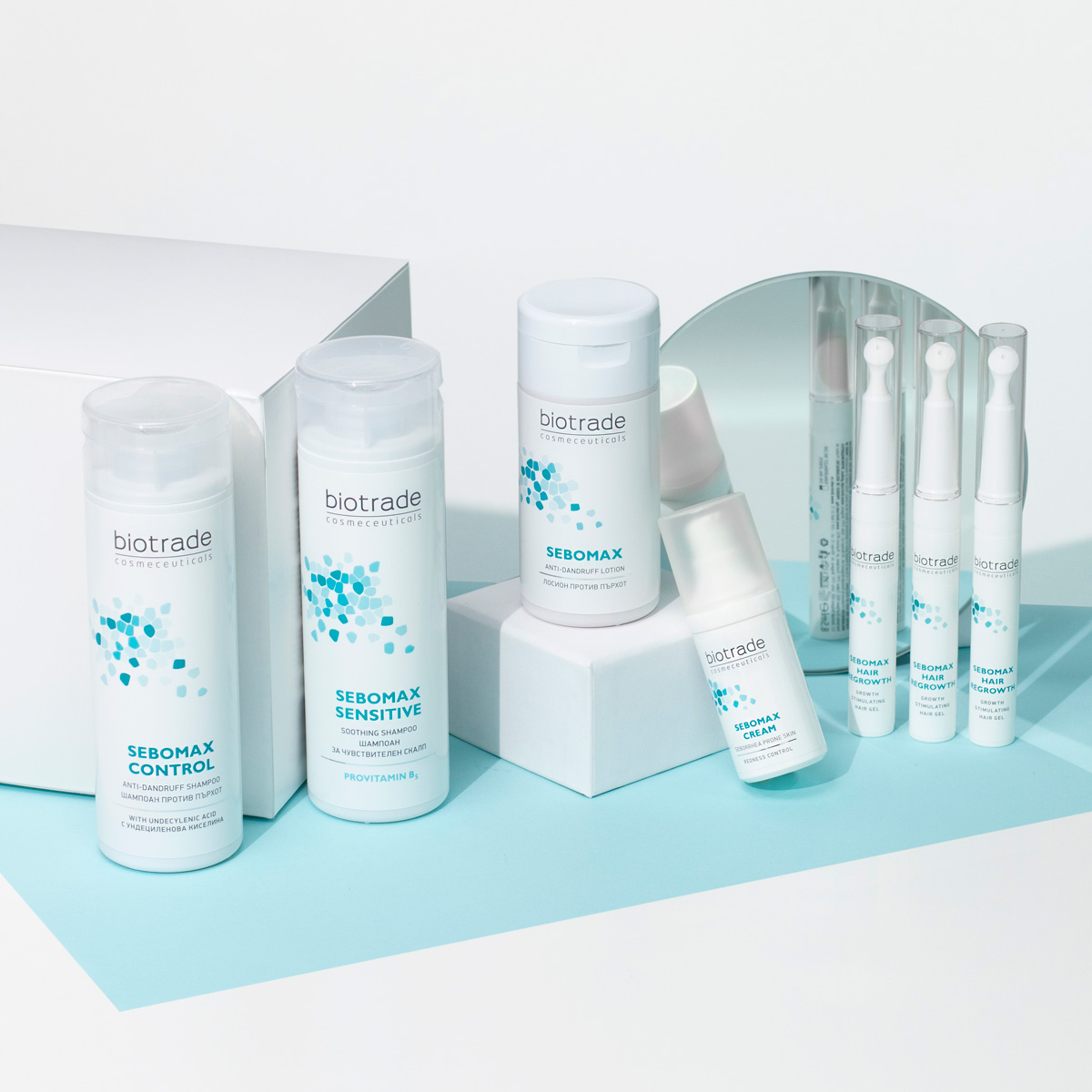 Sebomax Anti-Seborrheic Face Cream
30 ml
For red and flaking skin in the T-zone of the face
For skin prone to seborrheic dermatitis in the hairless areas
For skin prone to rosacea
Soothing cream for irritated and flaky skin in the T-zone of the face – chin, nose, and forehead. Contains sulfur – a proven classic anti-seborrheic agent. The hydrating complex of panthenol and vitamin E has an antioxidant and soothing effect on red and flaky skin and keeps it in excellent condition for an extensive period of time.
Suitable for:
Red and flaky skin on the face and in the T-zone (eyebrows, nose, chin)
Skin prone to seborrheic dermatitis in the hairless areas
Skin prone to rosacea
Effect
Soothes red and flaky skin
Moisturizes and nourishes
How to use
Apply a thin layer of cream on the problem areas on alternating evenings.
After about a week you can use the cream every night until the skin is completely soothed. For supporting care, use once every 5 to 7 days.
Important:
Slight irritation of the treated areas during the first days of use is possible, in the form of redness and a burning feeling, which disappears after a few days. In these cases, it is recommended to reduce the use of the cream to once every 2 to 4 days.
Ingredients
aqua, paraffinum liquidum, cetearyl alcohol, peg-30 lanolin, peg-75 lanolin, crotamiton, glyceryl stearate, ceteareth-20, ceteareth-12, cetearyl alcohol, cetyl palmitate, triethanolamine, sulfur, carbomer
Active Ingredients
Sulfur – has an anti-seborrheic effect
Crotamiton – an antiparasitic agent that ensures the balance of the skin microbiome
Free from
Parabens

Sulphates

Cruelty Free