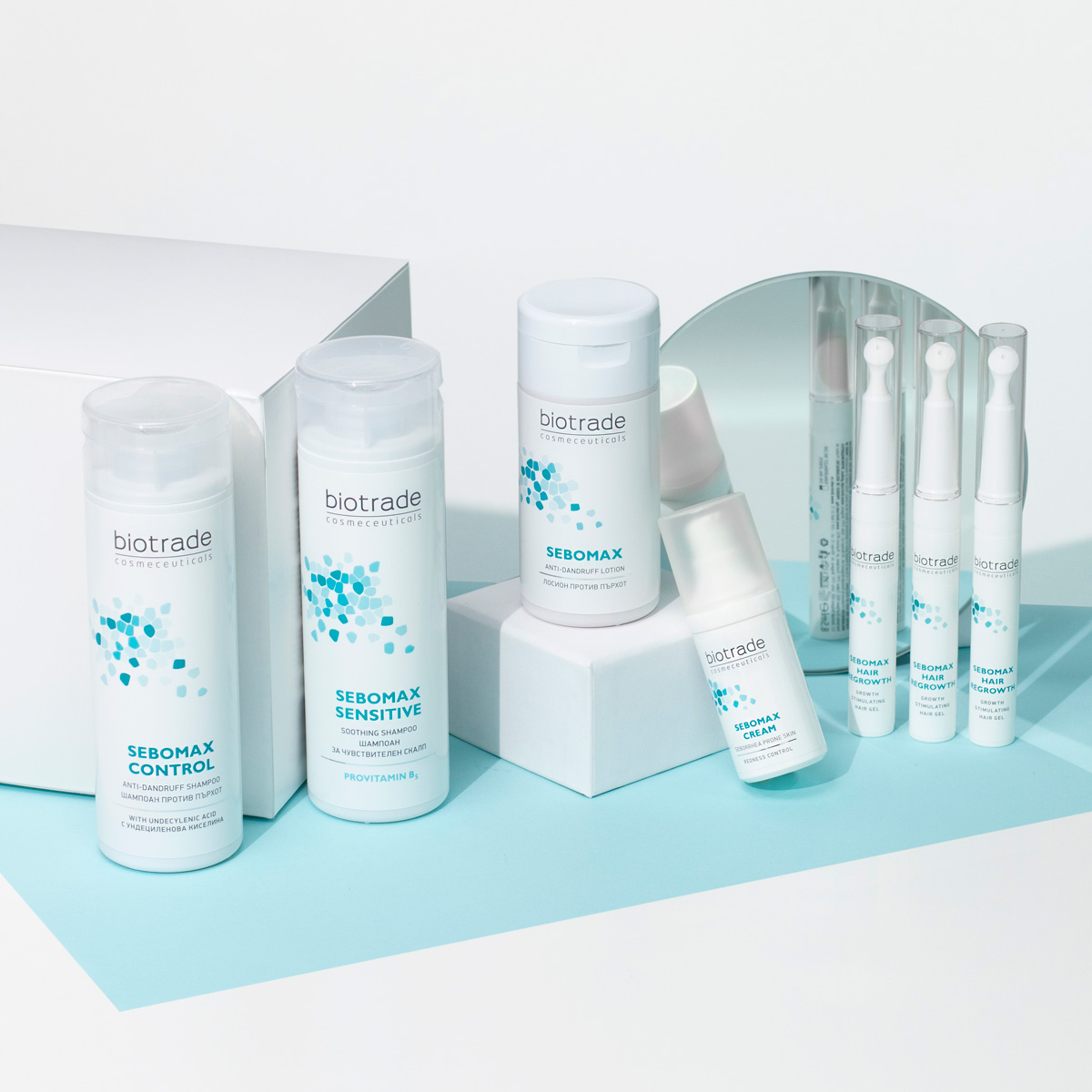 Sebomax Anti-Dandruff Lotion
100 ml
For dandruff, itchiness and flaking of the scalp
For all types of hair
The lotion is designed to remove dandruff and soothe itchiness and scalp irritation. It contains selenium sulfide, which has a strong anti-seborrheic effect, as well as salicylic acid, which helps to quickly remove the flakes and ensures lasting control.
Suitable for:
Dandruff
All types of hair
Irritated and itchy scalp
Effect
Removes and provides long-lasting control over dandruff
Helps remove flakes from the scalp
Soothes itching and irritation
How to use
Wash your hair first and then rub the lotion gently into the roots.
Leave it for about 15 minutes and rinse it with water only, without re-applying shampoo.
Use twice a week, and after the first month – once a week until you have completely gotten rid of the dandruff and the scalp has recovered. Continue with preventive use once every 3-4 weeks.
Important:
Ingredients
aqua, pectin, alcohol, dimethicone, glycerin, salicylic acid, selenium sulfide, sodium benzoate, parfum, triclosan
Active Ingredients
Selenium sulfide – eliminates the cause of dandruff – the fungus Malassezia furfur, and has a powerful antioxidant effect
Salicylic acid – beta-hydroxy acid with antibacterial action, which stimulates faster exfoliation of the skin and removes accumulated dandruff, stimulates skin regeneration
Glycerin – softens, moisturizes and increases the elasticity of the skin; protects it from drying out, and increases its protective function.
The product is hypoallergenic.
Does not pollute the environment
Free from
Parabens

Sulphates

Cruelty Free